UEWA English – February 20-21 2017, Doetinchem, The Netherlands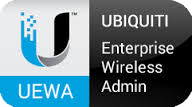 UEWA-V2 – Ubiquiti Enterprise Wireless Admin.
Trainer: Alfredo Giordano.
February, 20rd – 21th, 2017, Doetinchem, The Netherlands.
Language: English.
IMPORTANT NOTICE: this course is hosted by SDC Group NL Accademy. Please consult this page for any information and registration.
General Information:
The Ubiquiti Enterprise Wireless Admin (UEWAv2) course is a two-day, in-class training course that teaches the most important concepts in Outdoor Wireless Networking. The course has been completely re-designed with new course materials and lab activities using UAP-AC equipment, while special emphasis on how to design, build, and manage WLANs.
Date and time: February 20rd to 21th 2017 – 9:00 to 17:00
Location : SDC Logistics B.V. – Havenstraat 39 NL-7005 AG Doetinchem, The Netherlands
Cost: €720
Group limited to 8 people.
Basic Networking and Wireless knowledge is required.
Required tools (see below)
IMPORTANT NOTICE:
This course includes training, food for lunch and coffee breaks for the training days;
For Airport Transfers and Accommodation kindly contact us for assistance;
Course Description:
The course offers a wide coverage of the implementation of the Ubiquiti Enterprise Wireless product line including Controller deployment. The training is split up in the following modules:
WLAN Fundamentals
WLAN Planning
Deployment
Basic Adoption & Configuration
Advanced Adoption & Guests
Online Certification Test
Reservations:
Cancellation are allowed anytime. An administrative fee of € 100 will be retained in case of cancellation.
Organization:
February 20:
February 21:

8.30 Registration
9.00 Training
10.30 Coffee Break
10.45 Training
12.15 Lunch
13.00 Training
17.00 End of Day

9.00 Training
10.30 Coffee Break
10.45 Training
12.15 Lunch
13.00 Training
14.30 General Review
15.30 Online Test
17.00 End of Day
The course includes
Training material kit from Ubiquiti
UEWA-V2 certification
Ubiquiti shirt (if approved)
Equipment for laboratory tests.
Coffee breaks
Lunch
Laptop with Windows (or any system that can support modern browser)
3 Cat5 Ethernet cables of at least 5ft
Power strip
Online Test:
The certification exam will be held online in English on the Ubiquiti website
The results will be immediately available
The use of online translators will be allowed
The minimum score required to pass is 65% if you get a score of 45% to 64 % you will be granted of a second chance within 48 hours
The UEWA certificate will be immediately available if you pass the exam.
Location:
SDC Logistics B.V. – Havenstraat 39 NL-7005 AG Doetinchem, The Netherlands



– Here is a map: