UBWA-V2 English – January 12-13 2017, Dublin, Ireland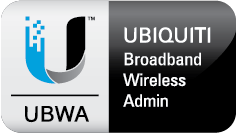 UBWA-V2 – Ubiquiti Broadband Wireless Admin.
Trainer: Alfredo Giordano
January, 12th – 13th, 2017, Dublin, Ireland. Language: English.
Registration
General Information:
Ubiquiti Broadband Wireless Admin is one of the fundamental certifications of Ubiquiti series. It covers many aspects of the network theory and radio deployment relevant to broadband networks and PtP microwavee links, with focus on RF theory. It also covers the configuration of AP and CPE devices, frequency management. Our course includes bonus information ensuring your success with airMAX products. All of the material in the Ubiquiti Certification course is covered in class to ensure the understanding of all possible configurations.
Location : Green Isle Hotel – Naas Road, Newlands Cross, Dublin 22

Cost: €650 + VAT
Bundle Price: €1100 + VAT if combined with MTCRE or UBWA-V2 Training the following week.
Group limited to 8 people.
Basic Radio and RF knowledge is desirable but not required.l, required tools (see below)
IMPORTANT NOTICE:
This course includes training, food for lunch and coffee breaks for the training days;
Seat is not confirmed until Deposit of €200 is paid;
Class can be cancelled with a full refund up to 3 weeks before the date of the event;
For Airport Transfers and Accommodation kindly contact us for assistance;
Course Description:
The course offers a wide coverage of the implementation of the Ubiquiti broadband product line including high speed point to point links.. The training is split up in the following modules:
Understanding Communications
RF Fundamentals
Antennas
Link Planning and Management
Ubiquiti Protocols and Technologies
Online Certification Test
The complete official program of the course is available here.
Reservations:
All reservations and payments must be made before December 21st.
Cancellation are allowed anytime. An administrative fee of € 100 will be retained in case of cancellation.
Organization:

Thursday 12:
Friday 13:

8.00 Registration
8.30 Training
11.00 Coffee Break
11.15 Training
13.30 Lunch
14.30 Training
17.30 End of Day

8.30 Training
11.00 Coffee Break
11.15 Training
13.30 Lunch
14.30 General Review
15.30 Online Test
17.30 End of Day
The course includes
Training material kit from Ubiquiti
UBWA-V2 certification
Ubiquiti shirt (if approved)
Equipment for laboratory tests.
Coffee breaks
Lunch
Dinner
Laptop with Windows (or any system that can run winbox)
3 Cat5 Ethernet cables of at least 5ft
Power strip
Online Test:
The certification exam will be held online in English on the Ubiquiti website
The results will be immediately available
The use of online translators will be allowed
The minimum score required to pass is 60% if you get a score of 50% to 60 % you will be granted of a second chance.
The UBWA certificate will be immediately available if you pass the exam.
Location:
Green Isle Hotel – Naas Road, Newlands Cross, Dublin 22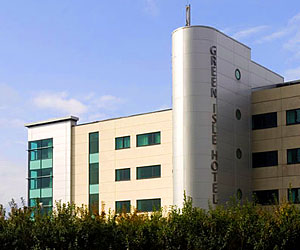 Accomodation:
Training shall be held in this hotel or in one nearby. These hotels are reachable via the Luas Red Line or by Car and have plenty of free onsite parking spaces. These Hotels offer good accomodations rates. Check them on trivago.
– Here is a map: