MTCWE English – October 3-5 2016, Zagreb, Croatia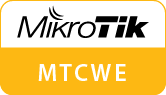 MTCWE – MikroTik Certified Wireless Engineer.
Trainer: Alfredo Giordano.
October, 3rd – 5st, 2016, Zagreb, Croatia. Language: English.
Registration

General Information:
Mikrotik Certified Wireless Engineer is a second level advanced certification for the MikroTik certification path. The course is designed for Anybody who wants to use 802.11a/b/g/n/ac networks, anybody who wants to update about WiFi standards, who wants to improve knowledge about MikroTik proprietary wireless standards, who wants to become a MikroTik Certified Wireless Engineer, anybody that wants to join the MikroTik Wireless community. We will pay particular attention to outdoor and indoor hi-performing wireless networks.
IMPORTANT NOTICE: this course includes training, food for lunch and coffee breaks for the training days! For Airport Transfers and Accommodation kindly contact us for assistance.
Date and time: October, 3rd – 5st, 2016 – 9:00 to 17:00
Location : luksuzan apartman – Klaiceva Street 54 , 10000 Zagreb Croatia (Ulica Vjekoslava Klaića 54)
Cost: €400 + VAT
Group limited to 4 people.
Prerequisites : MTCNA Certification (otherwise it is not possible to open the Certification Test for this course), A good basic knowledge of TCP / IP, required tools (see below)
Course Description:
Here at TikTrain we are very serious and scrupulous about certification. We strongly suggest to study wireless issues before attending (see below) to achieve the maximum possible results from the training days. Any further suggestion you may need please do not doubt in contacting us.
The course provides al the elements needed to operate a wireless system based on Mikrotik RouterOS hardware and software. Before the main topics some refreshement about Radio Frequency (RF) and Networks will be made. Training describes the various wireless standard protocols (802.11 based a/b/g/n/ac) as well as the proprietary mikrotik protocols (nestreme, nv2)
It contains various laboratory exercises to strengthen the understanding of theoretical concepts and operational capacity. The course follows the official program Mikrotik and consists of the following modules:
RF Basics indoor & outdoor
Wireless Systems and Standards 802.11 a/b/g/n/ac
Wireless Tools & Troubleshooting
Wireless Advanced Settings
802.11n/ac
Wireless Security
WDS and MESH
Wireless Bridging
Nstreme Protocol
Nv2 Protocol
Practical laboratories on every topic
Online Certification Test
The complete official program of the course is available here
Reservations:
All reservations and payments must be made before September 30th.
Cancellation are allowed anytime. An administrative fee of € 100 will be retained in case of cancellation.
Organization:
Day 1:
Day 2:

9.00 Registration
9.30 Training
11.00 Coffee Break
11.30 Training
13.00 Lunch
14.00 Training
15.30 Coffee Break
16.00 Training
17.00 End of the day

9.00 Training
11.00 Coffee Break
11.30 Training
13.00 Lunch
14.00 Training
15.30 Coffee Break
16.00 Training
17.00 End of the day
The course includes
Training material printed and pdf
MTCWE certification
L4 RouterOS License (if approved)
Usage of a MikroTik Router for laboratory tests.
Coffee breaks
Lunch
Dinner
A good understanding of TCP/IP and MikroTik Routers interface
Basic practice with Wireless Antenna Systems and RF
Basic Networking concepts
Laptop with Windows (or any system that can run winbox)
3 Cat5 Ethernet cables of at least 5ft
Power strip
Online test:
The certification exam will be held online in English on the MikroTik website
The results will be immediately available
MTCWE examination includes both questions about Mikrotik and RF in general
The use of online translators will be allowed
The minimum score required to pass is 60% if you get a score of 50% to 60 % you will be granted of a second chance.
The MTCWE certificate will be immediately available in your MikroTik account
Location:
luksuzan apartman – Klaiceva Street 54 , 10000 Zagreb Croatia (Ulica Vjekoslava Klaića 54)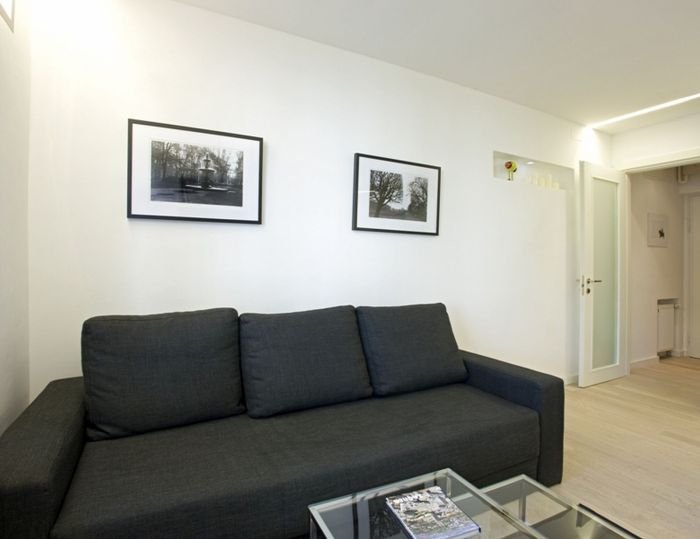 – Here is a map: