MTCWE English – December 8-9 2016, Doetinchem, The Netherlands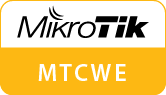 MTCRE – MikroTik Certified Routing Engineer.
Trainer: Alfredo Giordano.
December, 8th – 9th, 2016 Doetinchem, The Netherlands.
Language: English.
General Information:
Mikrotik Certified Wireless Engineer is ideal for anybody who wants to use 802.11a/b/g/n networks, anybody who wants to update about WiFi standards, who wants to improve knowledge about MikroTik proprietary wireless standards, who wants to become a MikroTik Certified Wireless Engineer, anybody that wants to join the MikroTik Wireless community.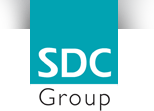 IMPORTANT NOTICE: this course is hosted by SDC Group NL Accademy. Please consult this page for any information and registration.