MTCTCE English – March 1-2 2018, Doetinchem, The Netherlands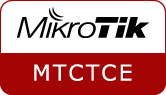 MTCTCE – MikroTik Certified Traffic Control Engineer.
Trainer: Alfredo Giordano.
March, 1st – 2nd, 2018 Doetinchem, The Netherlands.
Language: English.
General Information:
Mikrotik Certified Traffic Control Engineer is an advanced Certification of MikroTik career that covers in details QoS, Firewall and DHCP. It is intended for network administrators interested in designing and implementing advanced traffic control and firewall policies with MikroTik routers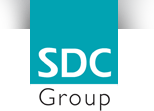 IMPORTANT NOTICE: this course is hosted by SDC Group NL Accademy. Please consult this page for any information and registration.