MTCRE English – October 22-23 2015, San Gwann, Malta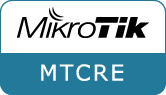 MTCRE – MikroTik Certified Routing Engineer.
Trainer: Matthew Ciantar, Alfredo Giordano.
October, 22nd – 23rd, 2015, San Gwann, Malta. Language: English.
Registration
General Information:
MikroTik Certified Routing Engineer is an advanced certification that covers different aspects of routing, relevant to larger networks and ISPs, with focus on OSPF with single and multiple areas, Policy Routing, and advance use of static routing. It also covers the configuration of multi-homed devices, for Load Balancing and Failover. MTCRE is a requirement for the third level certification – MTCINE. Additional information is available here.
Date and time: October 22nd to 23rd 2015 – 9:00 to 17:00
Location : Elanguest – 139, George's Road, St Julian's STJ 3204 Malta
Cost: €600 + VAT
Bundle Price: €1100 + VAT if combined with MTCNA in the same week
Bundle Price: €975 + VAT if combined with MTCWE in the same week
Group limited to 8 people.
Prerequisites : MTCNA Certification (otherwise it is not possible to open the Certification Test for this course), A good basic knowledge of TCP / IP, required tools (see below)
IMPORTANT NOTICE:
This course includes training, lunch and coffee breaks for the training days;
Seat is not confirmed until Deposit of €200 is paid;
Class can be cancelled with a full refund up to 2 weeks before the date of the event;
For Airport Transfers and Accommodation kindly contact us for assistance;
Course Description:
The course offers a wide coverage of the implementation of the major routing protocols, including static routing, available in MikroTik RouterOS. The training is split up in the following modules:
Static Routing
OSPF
Introduction to BGP and MPLS
Introduction to VLAN
VPN and Tunneling
Online Certification Test
The complete official program of the course is available here.
Reservations:
All reservations and payments must be made before September 28th.
Cancellation are allowed anytime. An administrative fee of € 100 will be retained in case of cancellation.
Organization:

Thursday 22:
Friday 23:

8.00 Registration
8.30 Training
11.00 Coffee Break
11.15 Training
13.30 Lunch
14.30 Training
17.30 End of Day

8.30 Training
11.00 Coffee Break
11.15 Training
13.30 Lunch
14.30 General Review
15.30 Online Test
17.30 End of Day
The course includes
Training material in pdf format
MTCNA certification
L4 RouterOS License (if approved)
Usage of a MikroTik Router for laboratory tests.
Coffee breaks
Lunch
Dinner
Laptop with Windows (or any system that can run winbox)
3 Cat5 Ethernet cables of at least 5ft
Power strip
Online Test:
The certification exam will be held online in English on the MikroTik website
The results will be immediately available
MTCRE examination includes question on NAT, VPN and Routing as well as generic MikroTik questions
The use of online translators will be allowed
The minimum score required to pass is 60% if you get a score of 50% to 60 % you will be granted of a second chance.
The MTCRE certificate will be immediately available in your MikroTik account
Location:
Elanguest – 139, George's Road, St Julian's STJ 3204 Malta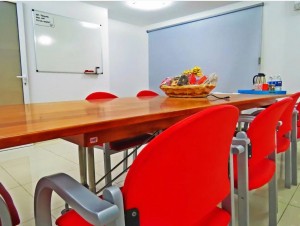 – Here is a map: